Behind the Scenes: Ashley Graham's Created the Ultimate Lip Kits!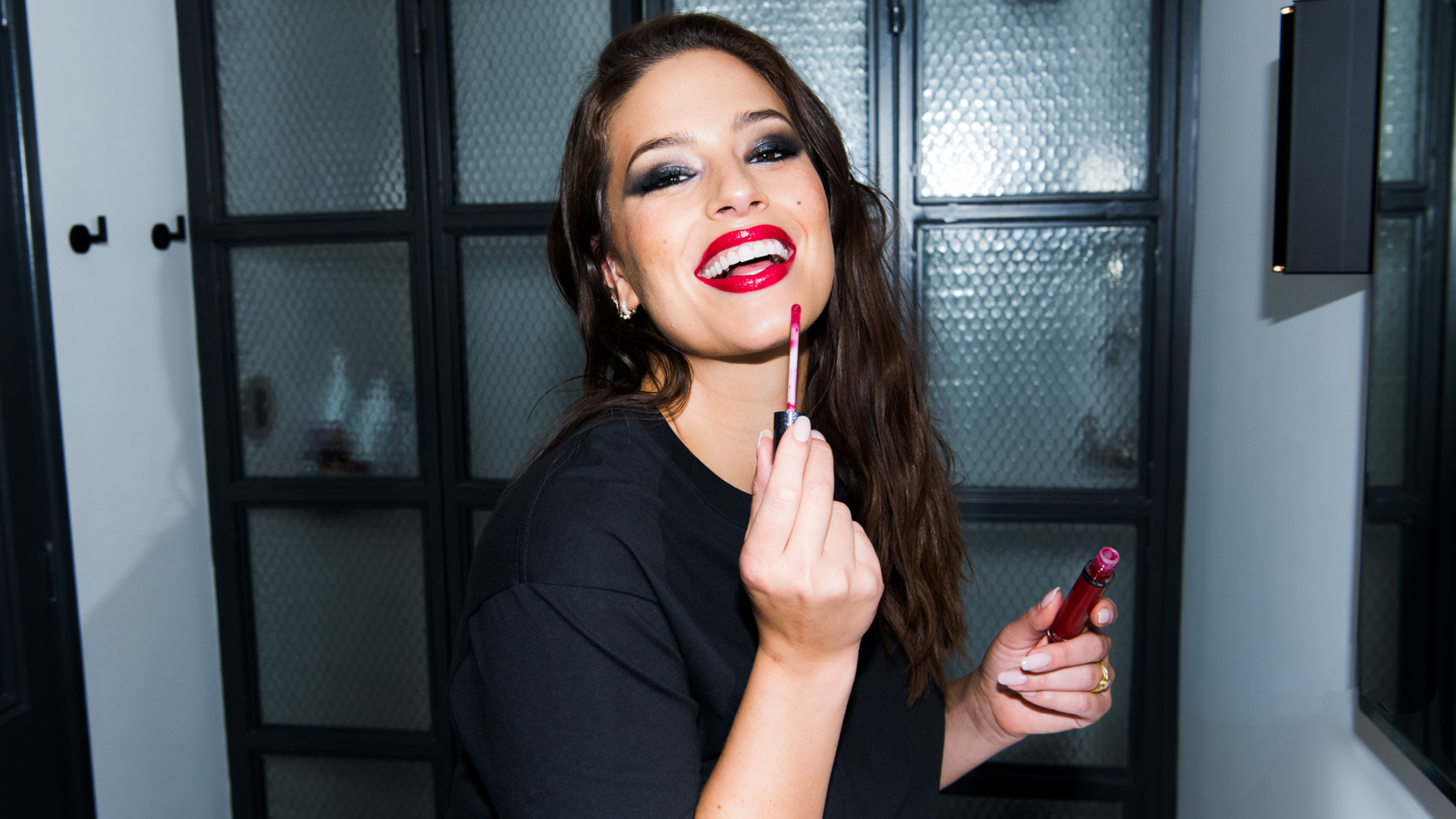 She's inspired millions to love their bodies with her message of empowerment and self-acceptance. But even Ashley Graham needed a little encouragement when it came to appreciating one of her features: "Since my lips are such a strong feature on my face, I used to think I couldn't wear bold lipstick," she admits. "It wasn't until I began modeling, and makeup artists were using vibrant lip colors on me, that I saw how beautiful these bold shades could look. That's when I really started to embrace lipstick as a way to express my personality and style."
So much so that when Ashley, one of Revlon's bold Global Brand Ambassadors, decided to create her own makeup kit, she knew right away that it had to be all about lips. "Think of your earliest memory of playing with your mom's makeup—it was probably trying on her lipstick," she says. "It's how many of us first experience cosmetics. Growing up, my mother had all the Revlon lipstick shades, so in my eyes, Revlon is lipstick." But for Ashley, creating her own lip colors was about more than just nostalgia: "Lipstick just makes everything so easy. If I'm heading out the door without any makeup on, and I swipe on a vivid lip color, suddenly I feel like I've got my life together."
Enter the limited-edition Revlon X Ashley Graham Never Enough Lip kits—each with a lipstick, lip liner, and lip gloss in one of Ashley's favorite Revlon formulas, in shades of her choosing. "All three products can be layered together in any combination. I didn't want you to have to think about what goes with what—it's all been done for you," she says.

"I'm obsessed with lip liner... it's so underrated."

Ashley Graham
"The first thing I did was bring my makeup bag to the Revlon offices in New York, spilled it all out on the table, and talked about what I actually use," she says of the making of the two kits. "I told them I'm obsessed with lip liner. I think it's so underrated. Lining your lips makes them look so much plumper and juicer! Plus, it gives the edges of your lip color that crisp, perfect finish, which is hard to achieve with lipstick alone."
"The Revlon team and I went through loads of swatches to land on the final colors. I felt strongly that one of the kits should be about the classic Revlon red, which is so vibrant and beautiful on everyone," she says of the kit named Worship. "My message is always about empowerment and owning who you are, so the kits' names and shades convey that sense of strength. I live my life authentically and unapologetically, and these bold, fierce colors reflect not only my personality but the personality I believe is living inside everyone."
To help unleash your inner boldness, Ashley has a few favorite ways to wear Worship—it includes Super Lustrous Lipstick in In Your Dreams (a vibrant cherry), ColorStay Lipliner in Beyond Beautiful (it's twinning In Your Dreams), and Super Lustrous Lip Gloss in Fiercely Fab (a shimmery ruby red). "If you want a subtler look for daytime, you can skip the lipstick and fill in your lips with the pencil, which does not budge," she says. "Then just brush up your brows, add a little contour on your cheeks, curl your lashes, and you're good to go. I don't even think you need mascara. Just let it be all about your gorgeous lips!" For going out at night, Ashley likes to add the lipstick with a dab of the gloss on top. "The gloss has a hint of shimmer, so it makes your lips look unbelievably lush."
Whichever way you choose to wear these colors, it's about facing the day feeling your absolute best. "There's something about putting on a bold lip color that makes you feel strong and confident. And that's how we all deserve to feel, every single day."
Shop the Story
Get Ashley's limited-edition Worship lip kit!