5 Hottest Hair Color Trends to Try in 2019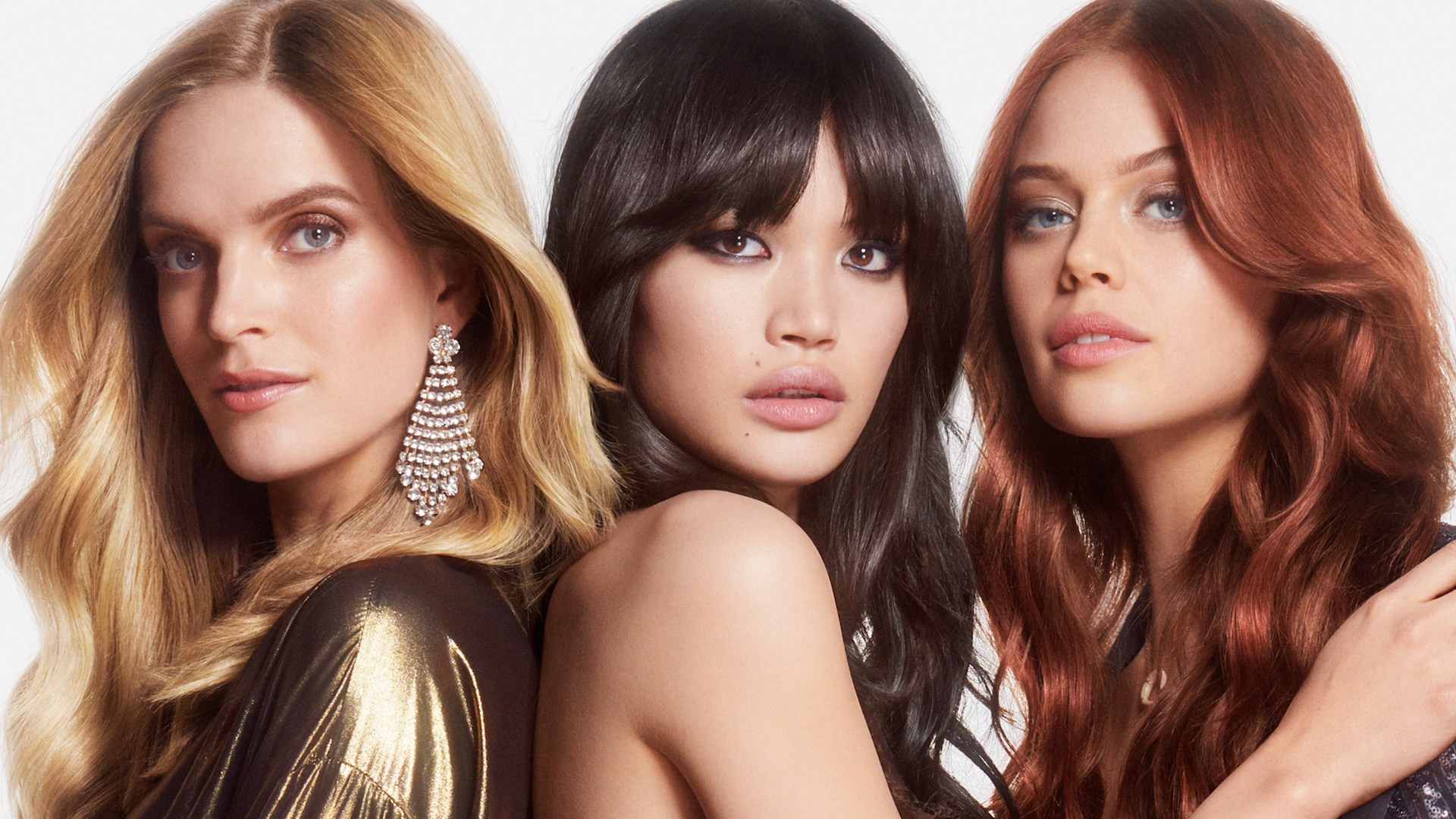 Cold brew, toasted coconut, mushroom—no, this isn't a recipe for the latest power smoothie. Those are the names of some of 2018's most popular hair-color looks. And as delectable as they were, colorists are already cooking up fresh new trends for 2019 that feel less foodie and more straight-up fabulous. "There's a shift toward a softer, more natural aesthetic," says celebrity colorist Rita Hazan of the Rita Hazan Salon in New York City. "We saw so many celebrities doing neon or fashion-trend hair colors this past year that people are now craving something a little more grounded." But don't let that fool you into thinking hair color is basic in 2019. The newest looks are all about rich, brilliant tones that bring out beautiful dimension in your shade. So, as you think about changing your hair color or just giving it a subtle tweak, let one of these five new trends inspire your next look.
Buttery blonde. Coming off a year in which serious tones like icy platinum and quiet bronde (the halfway point between blonde and brown hair) took the spotlight, it's no wonder blonde is returning to its sunny, cheerful roots. "Now it's all about warm, bright, sun-kissed color," says Hazan, who points out that these hues are much more flattering against fair and light skin tones than those cool, ashy shades. "Golden blonde with buttery highlights is youthful and helps fair complexions look glow-y. Just be sure to choose a yellowy blonde shade over anything too orange, for healthy, natural-looking vibrancy." Try: ColorSilk Buttercream Hair Color in Ultra Light Sun Blonde

Rich auburn red. Warm red hair is having a moment, and for good reason: "If you're a natural redhead with fair skin and light eyes, going more auburn really perks up your complexion," says Hazan. "Red dyes, in general, are more translucent and less opaque than other dyes, which allows your hair's own natural tones and luminosity to show through for multidimensional color." And since real red hair is more warm than cool, an auburn or coppery color will make your shade look especially striking. Try: ColorSilk Beautiful Color Hair Color in Light Auburn

Sultry chestnut. There's no denying that merlot-tinged brown looked exceptionally cool last year—but the shade is also a color choice that's not for everyone. Which may be why the scale is tipping in the other direction toward softer, subtler browns for women with olive or deep skin tones. If you want to kick up your brunette hue, try a chestnut color, says Hazan. "These shades are mostly brown with some red in them, so if you have an olive or dark complexion, chestnut hair looks much better against your skin than anything too red," she explains. "It creates soft, pretty red undertones in the hair that look believable, not like obvious color." Try: ColorSilk Beautiful Color Hair Color in Medium Golden Chestnut Brown, or ColorSilk Moisture-Rich Hair Color in Medium Chestnut Brown

Lush honey brown. Have light- to medium-brown hair? You're in for brighter days ahead, because it's all about toffee and honey brown hues this year. "Everyone looks beautiful in these lighter-brown hair colors, especially if you add a few highlights for dimension," says Hazan. The trick is to pick a brown base color that's neutral, meaning it has an equal balance of warm and cool tones. "If you apply a warm brown color on brunette hair, it can come out looking red," she explains. Instead, go for a neutral brown that's a shade or two lighter than your natural color. "You can even go a bit lighter if you want—just be sure that whichever dye you choose doesn't have an ounce of red in it," she says. Try: ColorSilk Beautiful Color in Light Ash Brown

Ravishingly raven. When some of the most sought-after supermodels have dramatically dark hair, it's a given that this trend will continue dominating well into 2019. "If you already have dark hair and want to make it as deep and lush as possible, try an espresso or dark chocolate shade," says Hazan. "It'll give you that ultra-rich, shiny color that's so sexy." And for anyone who wants to embrace their darker side, just don't stray from that espresso or dark chocolate category, "because anything too violet or blue-black may oversaturate the hair and turn it into one flat shade," says Hazan. Try: ColorSilk Luminista in Dark Chocolate Brown, or ColorSilk Beautiful Color in Soft Black
No matter which shade you choose this year (or this season), keep it looking fresh and salon-worthy every single day with our Root Erase Permanent Root Touch Up kit, which covers regrowth—and annoying grays—in as little as five minutes. Because we know you have more important things to do than wait for your roots to retreat.
Shop the Story
Your color. Your choice...
/Page Content/Product Slide/Scriban(66,51) : error : Unable to convert type `Sitecore.XA.Foundation.Scriban.ContextExtensions.FieldFallback` to int